MANCEAU – FULL TIME JOB (Folk/Pop – France)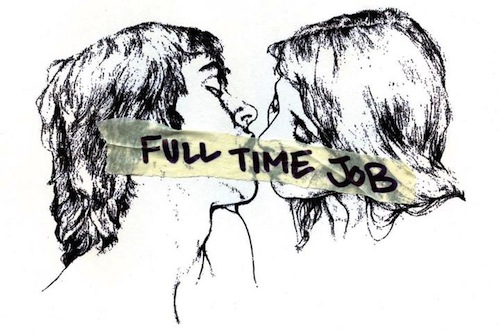 Hailing from the city of Rennes, indie/folk outfit Manceau is something of a hybrid, with one foot in France and one foot in the UK, musically that is… The band's four members have always been greatly influenced by all the music that came from across the Channel and in fact they describe themselves as big fans of all Brit Pop from the early days to now.
After a very promising debut EP, On a Mellow Day (self-released in December 2010 via BandCamp), and countless gigs and festival appearances, Manceau are ready to introduce their new single "Full Time Job", a delicious slice of summery folk-pop with simple yet polished arrangements.
Often compared to fellow countrymen Phoenix, these four multi-instrumentalists share the same obsession with good pop music and the same desire to deliver emotions and feelings through their instantly catchy songs. Manceau are currently working on their debut full-length Life Traffic Jam, produced by Xavier Boyer and Pedro Resende (of Tahiti 80 fame) and due for release in Spring 2012. If you really can't wait, here is an older track, taken off their debut EP…
Follow Manceau on Facebook or check out their official blog. Download "Full Time Job" for free on BandCamp.