MANO LE TOUGH – STORIES EP (House/Electronica – Ireland)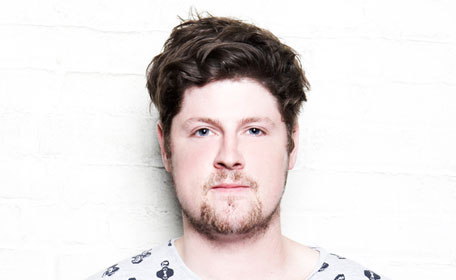 Originally from Greystones, a seaside village near Dublin, and now based in Berlin, Mano Le Tough makes disco-influenced house music with an emphasis on melody and emotion. A firm fixture on the Berlin club scene, Mano's reputation as a DJ developed out of his residency at basement club Kleine Reise, where his eclectic sets of disco, house and bass music garnered labels' attention.
The Stories EP marks Mano Le Tough's debut release on Ben Watt's label Buzzin' Fly. Where previous instrumental-based material has appeared on labels such as Dirt Crew and Prins Thomas' Internasjonal, the Stories EP marks the beginning of a new musical chapter for Mano: the introduction of his own voice and songs.
On "Stories" and "From The Start" rich backdrops are built from drums, loose handclaps, woodblocks and toy percussion, twinkling pianos and rasping synths. It is part edgy, part dreamy. Manos's voice is unaffected and plain, uncertain but clear. When set against the warm undertow of the beats, the results are heart-snaggingly atmospheric and affecting. The closing instrumental "Take It Back" builds from the same components but peaks with a beautiful unspoken blunted euphoria – a perfect sunrise moment.
You want more music? Here is a goodie for you: Mano Le Tough's 2010 single "Baby, Let's Love". Go on and dance, you know you want it!
To find out more about Mano Le Tough and listen to more tunes, check out his page on MySpace or visit his official site. Buy the Stories EP from Buzzin Fly's online store or