MATT & KIM – SIDEWALKS (Indie/Punk/Pop – US)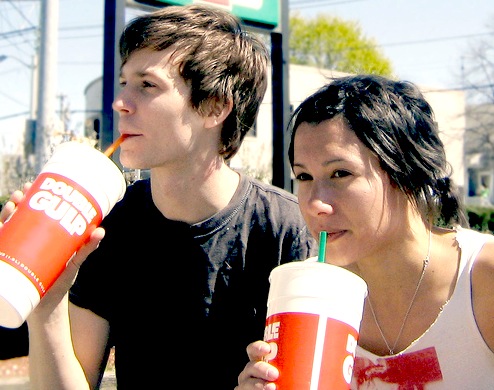 Brooklyn-based indie pop duo Matt & Kim (a couple on and off stage) started making music together in 2004 and released their infectiously fun self-titled debut two years later.
On the heels of this early success, they recorded a bunch of new songs in Matt's childhood bedroom in Vermont, chose the eleven tracks they liked most and threw them together. That's how their sophomore album, Grand, was born. Released in January 2009, the album most probably benefited from the buzz following Matt & Kim's bare-all music video for their single "Lessons Learned".
This video got them a full-page write-up in the New York Post, which is always good exposure for a young band. Their hands-on, do-it-yourself attitude towards music, overtly enthusiastic songs and highly energetic performances did the rest.
Now signed to the Fader Label, Matt & Kim recently released their third album, Sidewalks. Much like its predecessors, Sidewalks is a solid collection of catchy, beat-heavy, punk meets dance-pop tunes that keep the party going with its sugar-rush energy.
Check out Matt & Kim's official site and MySpace. Buy on
Like it? Share it!