ME AND MY DRUMMER – YOU'RE A RUNNER (Alternative/Pop – Germany)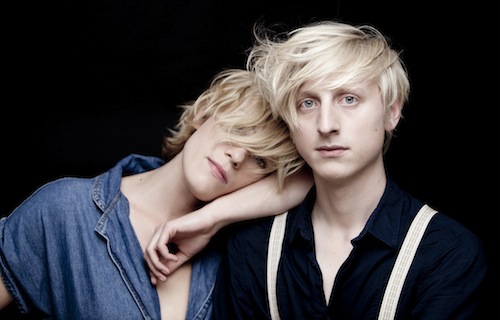 The latest addition to German label Sinnbus' busy roster of talented artists is Berlin-based duo Me And My Drummer. In the past couple of months, Charlotte Brandi (vocals and keys) and Matze Pröllochs (drums) have been sharing stage with Einar Stray, Bodi Bill and Unmap and they are currently putting the finishing touches on their forthcoming debut album at Radio Buellebrueck Studio in Berlin.
On their debut single "You're A Runner" Charlotte's voice forms a tender, intimate, immediate alliance with a set of instruments reduced to its core. Almost brutally close, they create an intoxicatingly beautiful piece of drum-driven pop. Stream it above and watch the video on Vimeo.
Show Me & My Drummer some love on Facebook or check out their official site.