MEN – OFF OUR BACKS (Electro/Alternative – US)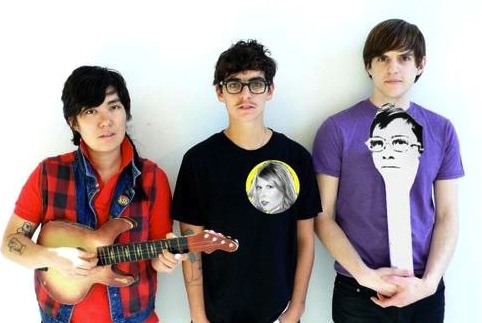 MEN – the Brooklyn-based band fronted by Le Tigre's JD Samson – is an art/performance collective focused on the radical potential of dance music. Since their beginnings back in 2007 (originally as a duo between Le Tigre members JD Samson and Johanna Fateman), MEN have won major accolades for their political dance-pop, including the New York Times, who called the band's first EP – Limited Edition Demo – "full of dreamy post-disco".
After spending time on the road touring with the likes of The Gossip and Peaches, the band – comprised of JD Samson, Michael O'Neill and Ginger Brooks Takahashi –  recently released their second single, "Off Our Backs", on IAMSOUND Records.
MEN - Off Our Backs (I'm not a Band Remix)
MEN's songs speak to issues such as wartime economies, sexual compromise, queer rights, and demanding liberties, all set to catchy danceable electronic pop beats that whip up the crowd into a dance-marathon frenzy with a crazed enthusiasm for both cherished and unfamiliar songs alike. Check out the song "Simultaneously", here remixed by Lauren Flax!
MEN - Simultaneously (Lauren Flax Remix)
Word on the street is that MEN are getting ready to release a debut album soon (see cover art HERE) but there's no release date as of now. In the meantime, follow MEN's official blog or show them some MySpace love. Buy the Off Our Backs EP on