METRIC – FANTASIES (Indie/Electro/Pop – Canada)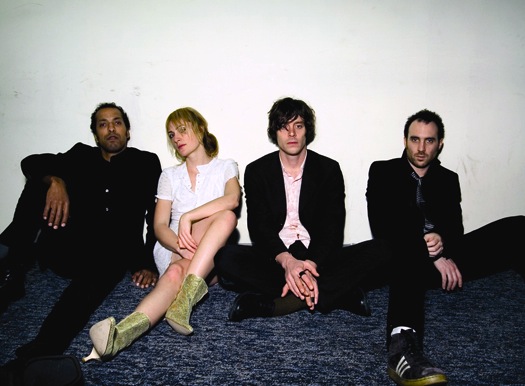 Metric is a Canadian indie rock band. Originally formed in Toronto, the band has also, at various times been based in Montreal, London, New York and Los Angeles. The band consists of Emily Haines (vocals, keyboards and guitar), James Shaw (guitars), Josh Winstead (bass) and Joules Scott-Key (drums).
Metric - Help I'm Alive (The Twelves Remix)
The band's fourth full-length album, Fantasies, is a glossy and slick collection of modern rock compositions with a pop twist. The band are undoubtedly taking a shot at the big time and, with their catchy hooks, radio-friendly tunes and pitch prefect production, it looks like they might well be on track to pop glory this time around.
For more info and music, check out Metric's page on MySpace. You can purchase their brand new album Fantasies on