MIDI MATILDA – DAY DREAMS (ElectroPop/Indie – US)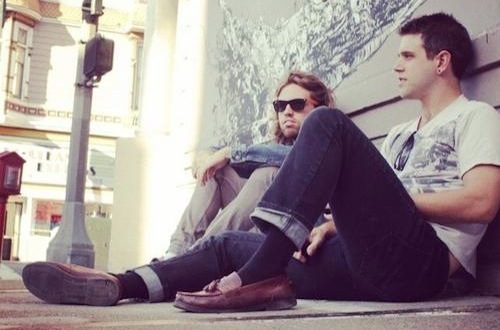 SF-based electropop duo Midi Matilda is the fruit of a long collaboration between Logan Grimé and Skyler Kilborn, two musicians who met at college in 2008 and have been making music ever since. They craft the kind of catchy indie-flavoured pop gems that worm their way into your brain and stay there for days on end. Filled with bubbly synths, careless falsetto vocals and punchy beats, the band's debut EP, Red Light District, has been getting a lot of heat since its release last February.
Midi Matilda - Day Dreams
After listening to the single "Day Dreams", it's easy to see what the hype is about. This feel-good anthemic track gives you an instant rush of positive energy, which will linger on long after the last notes have faded… So sit back and enjoy…
Midi Matilda - Red Light District
"Day Dreams" also counts with a nice remix by MyKill. This edit uses a few of handpicked sections of the song and gives it a nice uplifting nu disco feel.
Midi Matilda - Day Dreams (MyKill Remix)
Find Midi Matilda on Facebook or check out their official site. Buy the music on a name-your-own-price basis via BandCamp or get it on