MILANO SUN – ALREADY GONE (SynthPop – Sweden)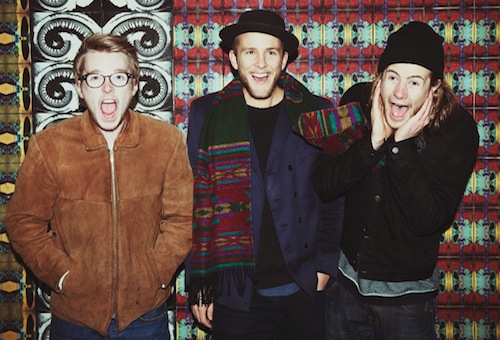 Milano Sun consists of Johan Jonasson, Love Sivik and David Axelsson, three friends who share an apartment in central Gothenburg, not far from their music studio. The idea to form a band was born one morning in early spring as the boys were basking in the sun of a Milanese park. They were traveling through Europe with two guitars and drums, in search for inspiration. Eventually, the trio wrote their entire upcoming debut album on the road, one song in each city.
Last December Milano Sun released their debut single "Already Gone" along with a stop-motion video starring actors Linda Molin and Ludwig Palmell. The song is a sunny synthpop number complete with 80s tinged synths, whistled hooks and smooth vocals.
Milano Sun - Already Gone
It looks like we have another Swedish band to keep our eyes on! Check them out on Facebook or visit the band's official website. Buy "Already Gone" on