MINITEL ROSE – ATLANTIQUE (Electro/Synth/Pop – France)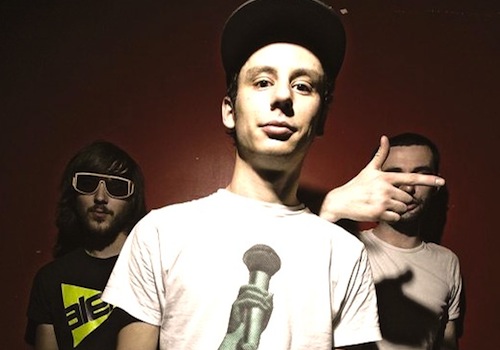 French electro trio Minitel Rose is back in the game. Two years after their first album, The French Machine (Futur, 2008), Raphael, Romain and Quentin are finally releasing its follow-up. Their new full length is called Atlantique and it's out since Monday 7th June.
On their MySpace, Minitel Rose allowed fans and reviewers to preview the album, thereby creating a lot of anticipation and excitement ahead of the release. Now the LP is out and the first single taken off it is "Wild Birds". On remix duties we have some big names, including Barretso and Thieves Like Us.
Minitel Rose - Wild Birds (Barretso Remix)
With his signature driven bassline, Barretso creates a pulsating electro track that clearly shows that he hasn't lost his touch. Word is out that he's currently working on his second EP, which should be released on TUFFEM UP! soon…
Minitel Rose – Wild Birds (Thieves Like Us Remix)
For this second remix, Thieves Like Us slow things down a notch. Groovy beats and wah-wah guitars for a track that has "Summer!" written all over it. Doesn't it just make you wanna order a cocktail and sip on it in the sunset?
To find out more about Minitel Rose, check out their page on MySpace. You can buy their new album on