MISEL QUITNO – SLEEP OVER PIECES VOL.1 (Electronica/Experimental – Switzerland)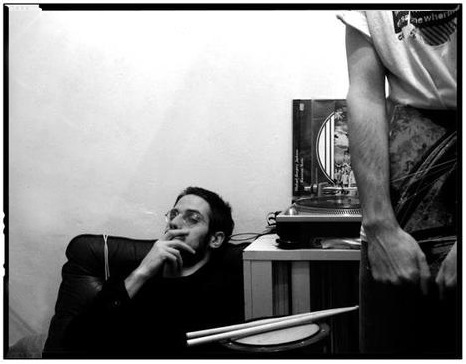 Misel Quitno is another moniker in Swiss electronica virtuoso Dimitri Grimm's name arsenal. Mainly known for his elaborate  electro-infused hip hop productions as Dimlite, Dimitri Grimm shows a different side of his musical personality with this new project. Stripped and minimal, Misel Quitno aims for the heart.
Misel Quitno's album, Sleep Over Pieces Vol.1, has been described by the artist as 'drafts… the score to an imaginary film, shot on Super 8, or a sample library, done for the pure fun of it'. It's a mixed bag of tricks, kept together by a dry and minimalistic aesthetic.
Misel Quitno - Im Halbhohen Gras
The wafting synths, the knuckles knocking on wood, the layered guitars and Tubas indeed would have been the perfect backdrop to a 1960's avant-garde  psycho-tragicomedy. But beyond its cinematic aspect, Misel Quitno's retro lo-fi electronica is also really complex and introspective. This is really like nothing else out there.
Listen to more Misel Quitno music on MySpace. Buy on