MLLE CARO & FRANCK GARCIA – FAR AWAY (House/Minimal – France)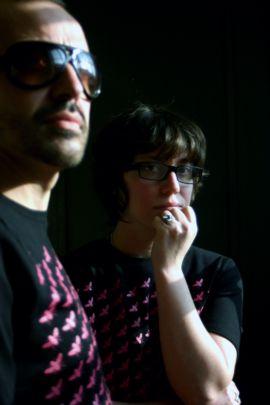 Parisien electro artist Mademoiselle Caro is known by many for her sublime electro-pop debut album Pain Disappears (Buzzin' Fly, 2008), a joint effort with Perpignan-based friend and collaborator Franck Garcia. Upon its release, this album was enthusiastically praised by everyone from DJ Mag to The Times.
Brimming with a uniquely downbeat yet defiant sound that seemed to have one foot in modern-day tech-savvy Berlin and one in vintage indie austerity, Pain Disappears was, for many music critics, one of the best electronica albums to be released in 2008.
The track you can listen to listen to just below is a great example of their collaboration: subdued electronica, plaintive vocals, simple chords and subtle arrangements. Nice closing track for a DJ-set…
Mlle Caro & Franck Garcia - Far Away
Buy their music on
Like it? Share it!