MS JOHN SODA – NO P. OR D. (Electronica/Indie – Germany)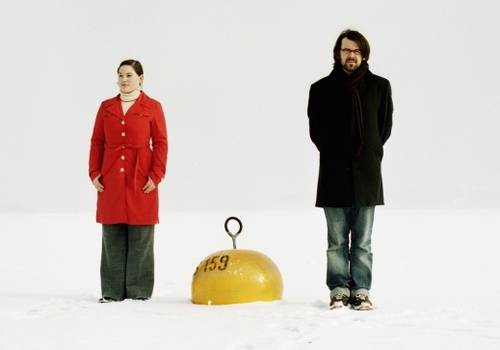 Based in Germany, the band Ms John Soda has already released three albums. Their last full length, Notes And The Like, was released a few months ago on hip Berlin hip label Morr Music (also home to Lali Puna). Their brand of electronic music with a twist doesn't really lend itself to clear-cut definitions but that makes it all the more interesting.
"A nod on hold" is a good example of the kind of sound structure you can expect, with loops and different kinds of bleeps and bloops. At the same time, you'll find lots of guitars and strings, especially on the new album. For example, "Scan the ways" is very guitar-oriented, while a track like "A million times" follows the melancholic, yet hopeful, sound of a small string ensemble. In general, the band manages to totally blend instruments and programming and the result is always incredibly smooth.
Ms. John Soda - Oulined View
If you enjoy Notes And The Like, you should definitely give Ms John Soda's previous releases a listen and you'll get a couple more hours of listening pleasure. No P. or D. (2002) and While talking (2003) are definitely worth checking out.
To listen to Ms John Soda, go to their official site or to Morr Music. Buy their albums on