MUSCLES – MANHOOD (Dance/Electro – Australia)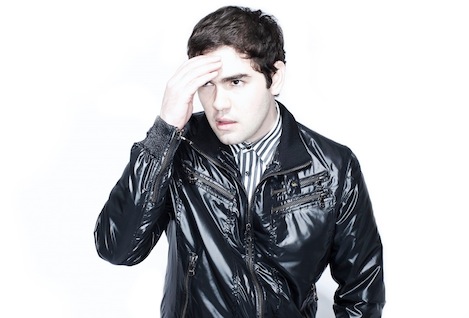 One-man dance act Muscles finally unleashed his brand new album Manhood into the wild today last June 15th via Modular Recordings. This is a rave celebration of the journey from boy to man, chock full of bravado, reckless synths, rich textures and that Muscles enthusiasm.
Muscles - Ready For A Fight (Airwolf Remix)
For your information, the Melbourne-based DJ/producer burst onto the scene in early 2006 with a compilation of 20 lo-fi experimental/dance songs burned on 80 handmade CD-Rs. But his big breakthrough was 2007's album Guns Babes Lemonade, quickly followed by memorable performances alongside Midnight Juggernauts, Hot Chip or Van She. Here is one of his older tracks, taken off the Younger & Immature EP.
Find out more on Faceboo or visit Muscles' official site. Buy the music on