MUSIC GO MUSIC – EXPRESSIONS (Disco/Pop – US)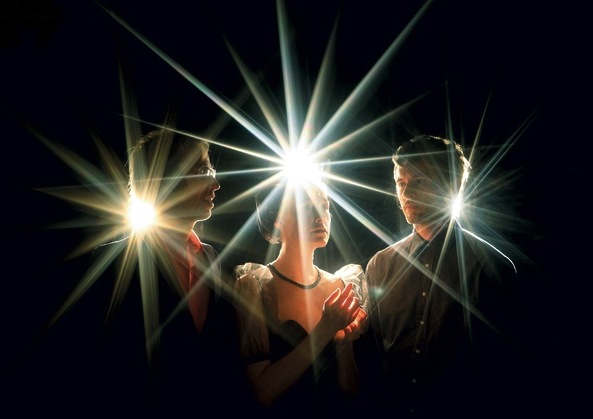 Is it Abba? Is it Blondie? Have I been transported to the kingdom of perfect pop songs? These are all questions you might ask yourself the first time you hear Villa's fantastic remix of Music Go Music's "Warm in the Shadow". This deliciously retro rework of the song is built around a hypnotic bass line that could remind you of classics such as "I Feel Love" and it puts in the foreground Abba-like strings and twinkling piano melody. Enjoy!
Music Go Music - Warm in The Shadows (Villa Remix)
The core members of Music Go Music are Meredith and David Metcalf and Adam Siegel of gospel-pop band Bodies of Water, and their lineup is augmented by members of Beachwood Sparks, Mezzanine Owls, and the Chapin Sisters. Over the course of the following year-and-a-half they recorded a bunch of songs that would have been performed thirty years ago in huge arenas and played in every suburban shopping centre. Inspired by 70s mass appeal music, Music Go Music exploded the formulae from the inside out and managed to create tunes that sound like a hundred others and yet are fresh and original.
Music Go Music - Light Of Love
"Light of Love" is a true celebration of pop music's potential – laying a thin sheen of magic over the world around it, and making the tedious bits of the human experience a little less so. Enjoy this deliciously Abba-esque slice of glittering pop and also check out a really good remix by Rob Da Bank just below..
Music Go Music - Light Of Love (Rob Da Bank Remix)
Check out Music Go Music's hilarious videos. They have been releasing a series of videos of fake performances at a 70s TV show, Face Time, complete with ugly TV set, vintage clothes and token Asian woman… It's all up on their YouTube channel.
Find more tunes on Music Go Music's official site and MySpace and buy their CD or LP on Secretly Canadian.