NIGHTWAVES – REMIXES (Electro/Dreamwave/Synthpop – US)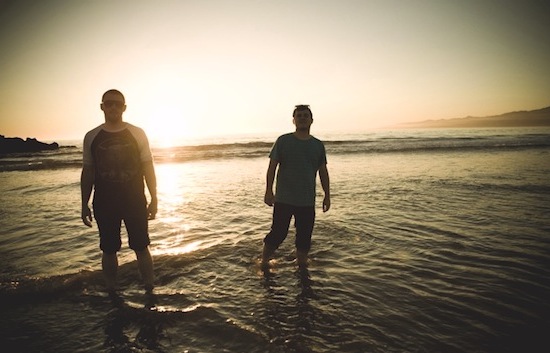 Californian electro outfit NightWaves are part of the Binary collective and as such they are at the forefront of Los Angeles' burgeoning synthpop scene.
In their bright-like-neon electro tunes, Kyle Petersen and Josh Legg recreate a sound that could easily have been recorded in a New York studio in the 80s. Nostalgic lyrics and soaring synth chords bring us back to the heyday of dreamwave and synthpop.
NightWaves - She's Electric (House Of Nada Mix)
NightWaves - Fascination (BitFunk Remix)
On the heels of their two widely praised first singles ("Fascination" and "She's Electric"),  NightWaves released the Sweet Carrie EP last April. The download bundle includes the original track and comes packed with stellar remixes by the likes of Alfa, Lexicondon, Walter Sobcek and Beaumont. The version you can listen to just below is a wicked remix by French duo Walter Sobcek. In their rework of "Sweet Carrie" they totally bring out the dance potential of the track. They turn this romantic retro ballad into a smashing dreamwave hymn.
Nightwaves - Sweet Carrie (Walter Sobcek Remix)
For the pleasure of their ever-growing fan base, NightWaves recently announced that they're currently writing their first full length record, which will hopefully be released before the end of 2010. In the meantime, you can show NightWaves some love on MySpace and buy their singles on
As a bonus here is an old NightWaves track from 2008: "Even Money" remixed by Fabian.. Enjoy!
NightWaves - Even Money (Fabian Remix)