NITEFLIGHTS – I'M GLAD YOU'RE HERE (Indie/Pop – UK)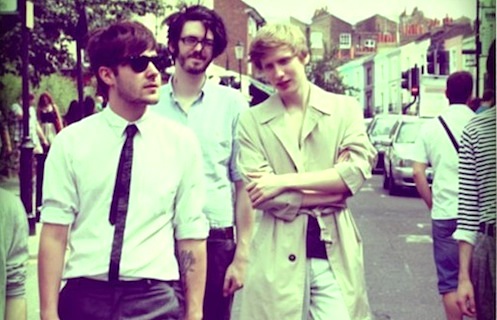 Based out of London, Niteflights make joyous indie pop that practically commands you to get on your feet and dance. With several demos and many gigs under their belt, these four young lads (Adam, Sam, James and Alex) seem to have found just the right balance between scratchy guitars, playful melodies, pop synths and bouncy beats.
Niteflights - I'm Glad You're Here
"I'm Glad You're Here" is taken off their latest self-released EP (available on SoundCloud) and it is arguably their strongest track to date. At first sight, it sounds like straight forward cheery pop, but the second look reveals a clever and intricate song, with influences from post-punk to reggae, from 60's pop to Cali rock, and pretty much everything in between.
And there's plenty more where that came from, so go ahead and check out Niteflights' official site, Facebook or SoundCloud. Buy their debut single on