OK GO – OF THE BLUE COLOUR OF THE SKY (Indie/Pop – US)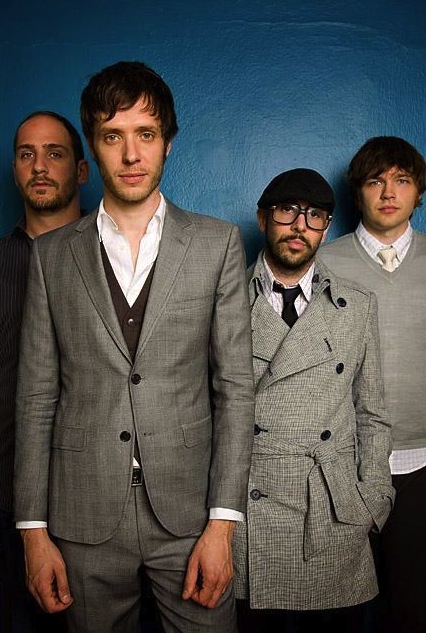 Born in Chicago but currently based in L.A. indie band OK Go started out in 1998 with the sole purpose of making classy indie rock and bringing raw energy and plenty of infectious hooks to stages around the world. Damian Kulash (guitar and vocals), Tim Nordwind (bass), Andy Ross (guitar and keyboards) and Dan Konopka (drums) released their critically and commercially successful self-titled debut album in 2002 and their sophomore record, Oh No, in 2005, yielding hits such as "Get Over It", "A Million Ways", "Here It Goes Again" and "This Too Shall Pass".
The latter was taken off OK Go's third album, Of The Blue Colour Of The Sky, which was originally released in January 2010 on Capitol Records and then re-released on the band's independent label Paracadute Records in April, after the band's split with EMI and Capitol. Listen to Passion Pit's excellent remix of "This Too Shall Pass", complete with funky synths and handclaps. Dance!!
OK Go - This Too Shall Pass (PassionPit Remix)
Look out for the "Extra Nice Edition" of OK Go's Of The Blue Colour Of The Sky, due out next week worlwide and November 2nd in the US. This new edition includes a second disc with original demo recordings, some live and alternative versions of tracks, two cover songs and exclusive access to an unreleased collection of new OK Go remixes called Twelve Remixes of Four Songs (available instantly when you order via the band's official pre-sale).
And another remix for the road…
OK Go - White Knuckles (Robotaki Remix)
Follow Ok Go on MySpace or head over to their official site. You can buy all their music on
Like it? Share it!