PHILOSOPHY OF SOUND – IT IS LIKE THAT (Disco/Electro – Australia)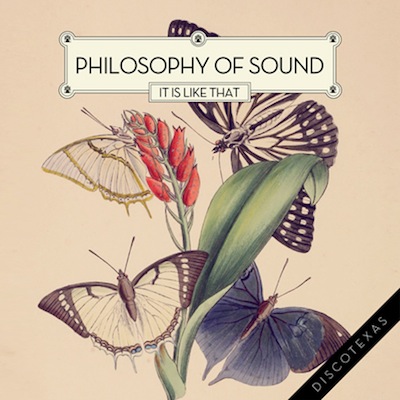 What do you get when you combine a master's degree in philosophy with a love of dance and electronic music production and a fascination with the latest forms of disco influenced sounds? Philosophy Of Sound – an electro nu-disco project spearheaded by Melbourne based producers Martin K and John Salmon, bringing you hot disco guitar licks, booty shaking bass and a selection of some of Melbourne's best vocalists.
Martin is a philosopher turned music producer originally hailing from Poland, who after spending some time in his other project Koshowko decided to start a 'beyond-disco' side project. John has an international background as a DJ and producer. Over the last few years both have been working in close collaboration with various electronic music labels and artists, which has led to many remixes and releases on several labels in both Australia and Europe.
"It Is Like That" is the duo's debut single with Discotexas and it is part of a three release plan that will be unveiled in the following months. As of now, the single is already supported by The Magician, Social Disco Club, Tiago and Tronik Youth.
As a bonus, get your hands on Philosophy of Sound's excellent remix of "Cairo" by Polish up-and-coming electropop trio Kamp!
Kamp! - Cairo (Philosophy Of Sound Dub Remix)
More info on the band's official site or Facebook. Buy the music on Beatport or