PIERS FACCINI – MY WILDERNESS (Folk/Blues – UK)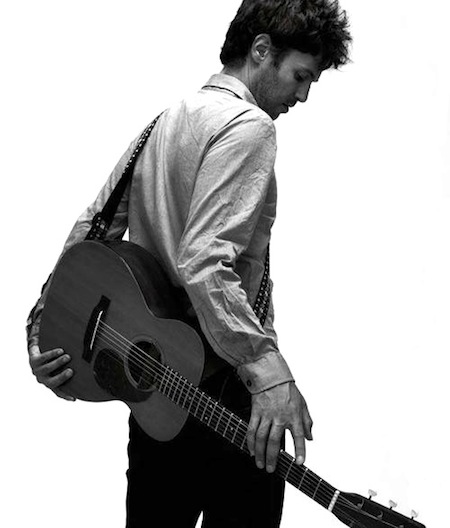 Piers Faccini is a musician with a biography as distinctive as his music. Born in England in 1970 to an Italian father and an English mother, Faccini moved to Paris as a teenager to study painting and then back to London to start his music career in the band Charley Marlowe, which he fronted alongside the poet Francesca Beard. When the band ended, he moved to the South of France and started working solo.
Though he sings in English, he has followings in Italy, Portugal, Switzerland and other European countries. Not so in America or Britain, a fact that denies him the joy of performing for English-speaking audiences. His solo debut, Leave No Trace (2004), showcased his very personal blend of bluesy folk, deeply rooted in English folk, American blues, traditional West African music and Southern Italian taranta. This first effort was followed by Tearing Sky in 2006 and Two Grains of Sand in 2009, both well received by critics.
Piers Faccini - Two Grains Of Sand
After a long silence, only interrupted by a collection of covers and a few duos here and there, the release date for Piers Faccini's new album My Wilderness has finally been announced. This fourth album, which will reveal Faccini adding new colors to his sound with guests such as Vincent Segal and Ballaké Sissoko, will be released on September 12 on Tot ou Tard. Some tracks stick to Faccini's trademark guitar-percussion-whispered vocals formula, while others add a touch of Italian sounding muted trumpet, or a sprinkle of kora (traditional instrument from Mali).
For your listening pleasure, here's a cover released last year of the song "Cypress Grove Blues" by Skip James, one of Piers Faccini's favourite artists.
Piers Faccini - Cypress Grove Blues (Skip James Cover)
For more info, check out Piers Faccini's official site or MySpace. Buy his music on