POLARSETS – EXOTICA (Indie/Pop – UK)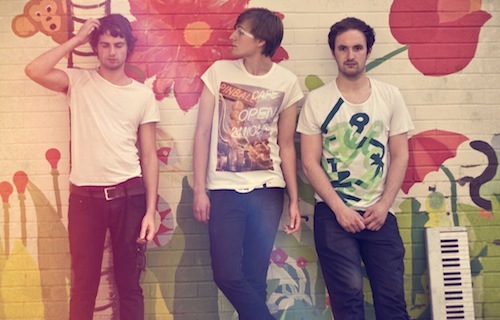 Polarsets are Rob Howe (vocals, Guitar), Mickey Smith (bass) and James Rudd (drums), three lads from Newcastle, England. Their uplifting brand of indie pop relies on fast-paced guitars, playful vocals and synths galore to give the mix its dancey electro edge. Sometimes reminiscent of Two Door Cinema Club, Fenech Soler or a younger version of Friendly Fires, Polarsets have a knack for making the kind of catchy pop songs that will get all the indie kids dancing in clubs the world over.
Polarsets - Morning (Ardalan Remix)
The band's brand new release, Exotica EP, is further proof that they are masters of crafting catchy Ibiza-channeling island vibes. Featuring four irresistibly bouncy original tracks ("Tropics", "Distance", "Camping" and "Summer RElated Name"), the EP is an explosion of indie pop goodness. Get your hands on it asap…
Bonus tracks: check out a couple of remixes Polarsets produced for their friends from Worship and Bravestation.
Worship - House Of Glass (Polarsets Remix)
Bravestation - Signs of the Civilized (Polarsets Remix)
Wanna hear more? Listen to the whole EP over at their SoundCloud. More info on their official site or Facebook. Buy the Exotica EP on