POOLSIDE – SLOW DOWN (Downtempo/Disco – US)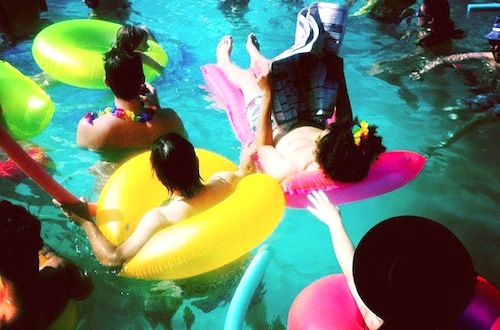 Californian duo Poolside will release their long overdue debut album Pacific Standard Time on Different Recordings this summer (July 9th). The two LA-based producers, multi-instrumentalists and vocalists describe their sound as "daytime disco" and they have delivered a 16-track album of sun kissed, slo-mo, laid back summer tracks best enjoyed with a cocktail in hand.
Poolside's new single, "Slow Down", is already up for grabs on SoundCloud and it's free / gratis / nada! The song has received unmitigated praise from the likes of James Murphy, Aeroplane and The Magician, who has described Poolside's forthcoming album as "one of the best albums of 2012".
As a bonus, check out a cool remix Poolside did for The Rapture's glorious single "In The Grace Of Your Love", taken off the band's 2011 eponymous album.
Find out more on the duo's official site or Facebook. Buy the music on