PUTIRY RING – UNGIRTHED (Alt/SynthPop – US)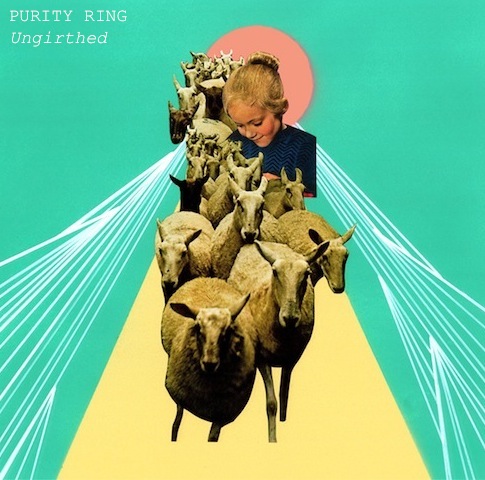 Created by multi-instrumentalist Corin Roddick (drums, guitar, keys) and Meghan James (vocals), Purity Ring is a new synthpop project that has been gaining momentum on the internet in the past few weeks. Their excellent debut single, "Ungirthed", is starting to pop up on every decent music blog ahead of its physical release (as a 7" vinyl) next week, Monday 18th April.
A truly pop-infused electronic anthem, "Ungirthed" is hard to classify. With ghostly vocals and pleasing bleeps and bloops, this is a smile-inducing, toe-tapping, head-bopping tune that is as addictive as can get. Other artists and producers also seem to have been conquered by Purity Ring as there are already a couple of remixes floating around. Here is one nice edit by UK-based ambient artist Chritian Aids…
Purity Ring - Ungirthed (Christian Aids Remix)
The single will be available on Moday here for UK/EU shoppers and here if you live in the US/Canada. Find out more about Purity Ring on their official site or MySpace.