RA RA RIOT – THE ORCHARD (Indie/Rock – US)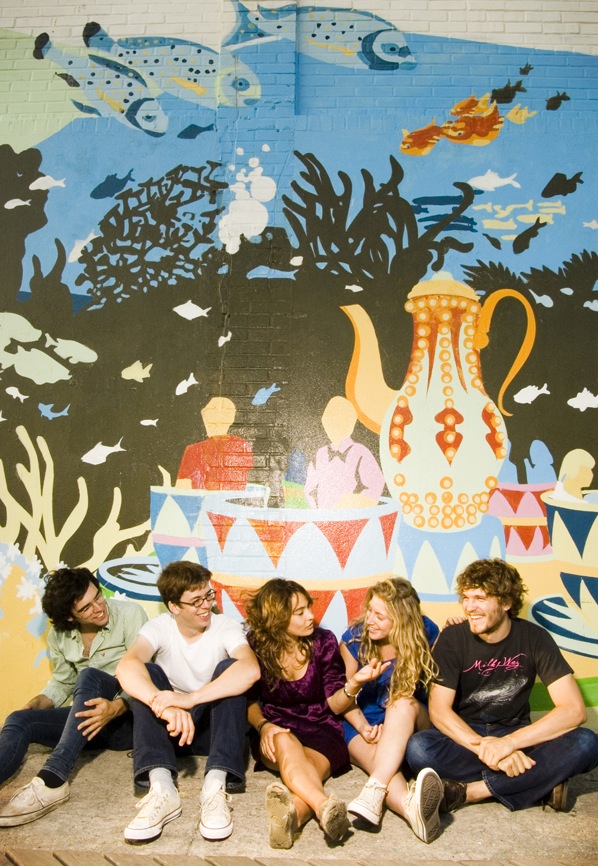 Two years after their critically acclaimed debut album, The Rhum Limb, Ra Ra Riot released its follow up, The Orchard, on August 23. This young indie rock band, which was formed in Syracuse (New York) in 2006, was part of the buzz that through other New York-based such as Vampire Weekend in the spotlight. However, unlike Vampire Weekend, Ra Ra Riot's move from the underground music scene to a major label's roster was not as swift, partly due to the death of their drummer John Pike in June 2007. This tragic incident led the band to delay the release of their debut, which finally hit the stores in 2008.
Gabriel Duquette, the drummer that stepped in after John Pike's untimely death, is now full-time with the band. Other members are Wes Miles (vocals, keys), Milo Bonacci (guitar), Matthieu Santos (bass), Alexandra Lawn (cello, vocals, keys) and Rebecca Zeller (violin).
Ra Ra Riot - A Manner To Act (RAC Remix)
Ra Ra Riot - Can You Tell (The Kids Are Radioactive Remix)
Ra Ra Riot's sophomore album, The Orchard, was released last month to overwhelmingly positive reviews. Their sound has gotten more mature and the band seems to have developed a sensitivity that is all too rare in most indie rock bands. The arrangements are rich and sophisticated, giving the songs plenty of room to explore the melancholy that is present through the entire record, but without sinking into gloom.
If you like the remixes above, get another great RAC Remix of Ra Ra Riot's single "Boy" over at RCRD LBL. For more info and tour dates, you can check out the band's page on MySpace. To buy the album, go to
Like it? Share it!