RAPHAEL SAADIQ – STONE ROLLIN' (Soul/RnB – US)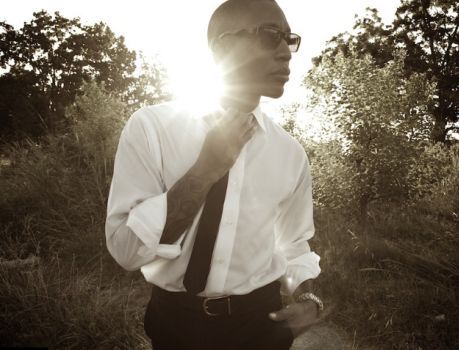 American soul genius Raphael Saadiq just released his new album, Stone Rollin', offering his fans a new incursion into classic soul music. A veteran of the music industry, Saadiq, has been making music for about 20 years now, moving through different styles and taking part in different bands. But through these changes the singer found that raw, gritty R&B from the 50s and 60s was what he kept coming back to.
On his latest retro-soul excursion, he plays the bass, the Mellotron, the keyboards, guitars, percussion and drums. With 1965 as his median, he flips the calendar slightly forward and slightly back, nodding to long-time idols and peers such as Chuck Berry, Curtis Mayfield, Sly Stone, Little Walter or the Rolling Stones. It's more rock n' roll than the last record, but still firmly rooted in early Motown sound.
Raphael Saadiq - Good Man (Theory Edit)
Raphael Saadiq - Stone Rollin'
"Stone Rollin' means 'Shoot­ing the Dice.' That's how I felt when I made this record," Saadiq says. "Lots of things are hap­pen­ing in the music in­dus­try nowa­days with all these trends and fast liv­ing music ca­reers. I tried to put the music as an es­sen­tial com­po­nent to the fore­ground. It feels pretty much like gam­bling to me since I re­ally don't try to sell a prod­uct which is cre­ated by mar­ket de­mands, but my per­sonal art."
With guest appearances by the Swedish-Japanese singer Yukimi Nagano of Little Dragon and Larry Dunn of Earth, Wind & Fire, Stone Rollin' is Raphael Saadiq's most concise record to date and yet it feels like his most complete work. In little over 37 minutes, it takes you through a full cycle of moods and grooves and, by the end you get to the end, you just want to start all over again.
More info on Raphael Saadiq's official site or MySpace. Buy his music on