RAY LAMONTAGNE AND THE PARIAH DOGS – THIS LOVE IS OVER (Alternative/Folk – US)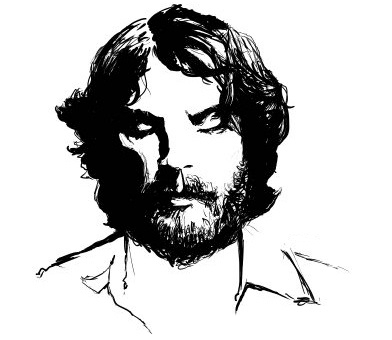 American folk singer songwriter Ray LaMontagne (aka Ray LaMontagne and the Pariah Dogs) allegedly decided to pursue a career in music after hearing the song "Treetop Flyer" by Stephen Stills. He quit his day job at a shoe factory and went on to release a string of self-produced LPs. His major label debut album, Trouble, came in 2004 and was followed by Till The Sun Turns Black in 2006 and Gossip In The Grain in 2008. He has also recorded a heartfelt B-Side cover of Gnarls Barkley's "Crazy" which got him a lot of media attention.
Ray LaMontagne - Crazy (Gnarls Barkley Cover)
Ray LaMontagne - Meg White
With his raspy voice and melancholy melodies, LaMontagne has been said to "combine the soul of Ray Charles and the grit of Otis Redding". Whilst he says he is highly influenced by Stephen Stills,  his music has been compared to that of Van Morrison, Nick Drake and Tim Buckley.
Ray LaMontagne - This Love Is Over
The track you can stream above is taken off Ray LaMontagne's latest record God Willin' & the Creek Don't Rise (2010). Released as Ray LaMontagne and The Pariah Dogs, this new album is a collection of contemplative acoustic numbers that are consistent with Ray's previous work. He has surrounded himself with some great musicians to create ten songs that offer a soulful take on contemporary blues and folk.
Get all news and tour dates on Ray LaMontagne's official site or MySpace. You can buy all his music on