REGINA SPEKTOR – BEGIN TO HOPE (Indie/Pop – US)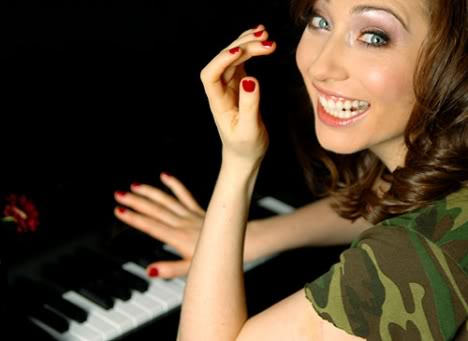 Regina Spektor was born in Moscow, Russia, and started studying classical piano from the age of six, practising on a Petrof piano given to her mother by her grandfather. She was also exposed to the music of rock and roll bands such as The Beatles, Queen, and The Moody Blues by her father, who obtained such recordings in Eastern Europe and traded cassettes with friends in the Soviet Union. When she was only nine, her family left the Soviet Union, during the period of Perestroika when Jewish citizens were permitted to emigrate. Travelling first to Austria and then Italy and the US, the Spektors settled in the Bronx, where Regina gained a firm grounding in classical music and then gradually became interested in pop, rock, and punk as well.
Regina Spektor - Summer In The City
Regina Spektor self-released her first two albums 11:11 (2001) and Songs (2002) and sold after performances in downtown NYC. In 2004, she signed a contract with Sire Records to publish and distribute her third album Soviet Kitsch, originally self-released in 2003. Met with critical acclaim, this album helped cement Spektor's transition from underground to mainstream success.
More info and music on MySpace. Buy all of Regina Spektor's releasese on