RÜFÜS – THE BLUE EP (Indie/Dance – Australia)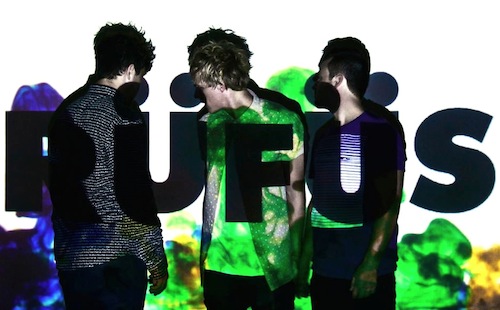 Since the release of their debut EP last year, Sydney-based indie dance trio Rüfüs has been flooding the internets with waves of unrelentingly infectious tunes and touring incessantly across Australia, even earning a support slot for Röyksopp. Now they are back with a new EP, simply entitled Blue, released last week on April 6th via Gigpiglet.
Rüfüs are now streaming three tracks off the EP on their SoundCloud page and they set the standard pretty high! With a generous helping of euphoric beats, bucketloads of icy synths, and Tyrone Lindqvist's echoing vocals sprinkled on top, these new songs more than fulfill the hopes that critics and bloggers had placed in the young Aussies.
Note that beside their original tracks, Rüfüs have also produced remixes for the likes of New Navy, Elizabeth Rose, Gotye and Joelistics, and the band's own songs have in turn been remixed by SymbolOne, Germany Germany, Beaumont or Frames.
Rüfüs - Fuel (Max Smart Remix)
Rüfüs - Paris Collides (Frames Remix)
If you want to find out more about them, go to the band's MySpace or Facebook. You can buy their debut EP on Bandcamp and all further releases on