SAMEBLOD – UR ROAD (Chillwave/SynthPop – Sweden)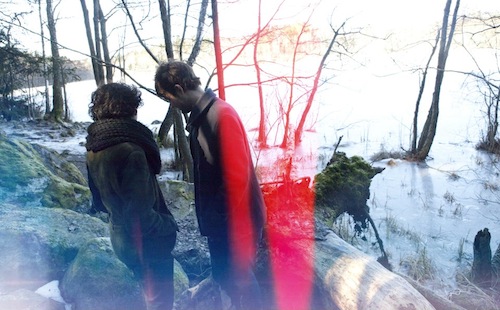 Synthpop duo Sameblod was formed in 2011 by Mikael Mattison (raised in the small town of Boden in Sweden) and Frederick Rundqvist (raised in the world metropolis of San Francisco). They bring together wild nature and the pulse of the city, magnificent synths and delicate rhythms, cool arctic indietronica with a twist of balearic sunshine.
The duo's five-track debut EP, Our Future, was self-released via BandCamp in 2011 and got them quite a lot of coverage. A few demos and a Lykke Li cover later, Samebold announced in February the imminent release of their first album, Braided Memos, on Norwegian indie label Riot Factory and shared the first single "Loud".
Braided Memos brims with songs of elegance and delicious 80s tinged synthpop, a perfect combination of danceable beats and soaring choruses. It will be out on April 20th but in the meantime take a listen to "UR Road", the second single off the album.
Find Sameblod on Facebook and stream their music on SoundCloud. Buy their music on BandCamp or