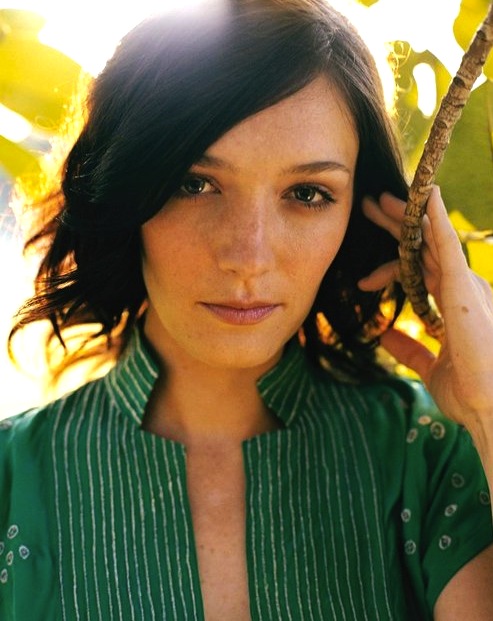 To finish off this weekend nicely, let's introduce Sarah Blasko. Some indie pop music straight from Australia is what you need to have a smooth transition back to normal life…
Sarah Blasko took her first steps as a solo artist back in 2002, with the release of her first EP, Prelusive. This independently released record was followed by her debut album, The Overture And The Underscore, in 2004. The album met with critical acclaim and received platinum accreditation in Australia. In the next few years she went on to release two more albums: What The Sea Want, The Sea Will Have (2006) and As Day Follows Night (2009). The latter was produced by Bjorn Yttling (Peter Bjorn and John) and reached #5 in the Australian charts.
Now here is an unexpected collaboration between Sarah Blasko and Australian electro kings The Presets. Taken off As Days Follows Night, the song "Hold My Heart" has been given the remix treatment by  The Presets and, as per usual, the boys nailed it. The smooth guitars and subtle disco beat perfectly suit Blasko's vocals.. Give it a listen and see what you think.
Sarah Blasko - Hold On My Heart (Presets Remix)
(Download
HERE
)
Perfect sunday song? Yeah, I think so too…
To find out more about Sarah Blasko, you can head over to her official website or you can sample more of her music on MySpace. You can buy her music online on