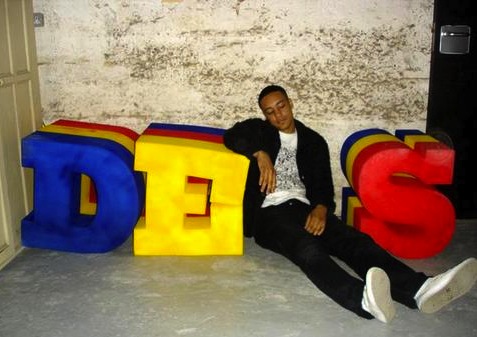 In an era of homogeneous hip hop, the music of UK artist Kieren Dickins – better known as DELS – comes as a breath of proverbial fresh air.
DELS' signature sound belies a truly eclectic range of musical influences, from his days in a two-step garage band as a teenager, to a long-standing creative partnership with Hot Chip's Joe Goddard. The resulting product is a unique mishmash of pulsating basslines, tinkering keys, syncopated drum patterns and the occasional steel pan, all perfectly enhanced by DELS' infectiously languid flow.
Last August, DELS released a massive single, "Shapeshift", which was saluted by critics across-the-board. Produced Joe Goddard, who also makes cameo appearances in the videos and features in the songs, "Shapeshift" is a great tune which throws all the rules about the correct structuring of a classic hip hop song out of the window.
DELS' witty lyrics, sing-along choruses and unique style ensure that he will have a large crossover appeal and chart attraction. His music is fast gaining recognition amongst music heads the world over and expectations are high for his debut album, which will be released on Big Dada/Ninja Tune in February 2011.
Check out his page on MySpace. Buy the singles on