SAVOIR ADORE – IN THE WOODED FOREST (Experimental/DreamPop – US)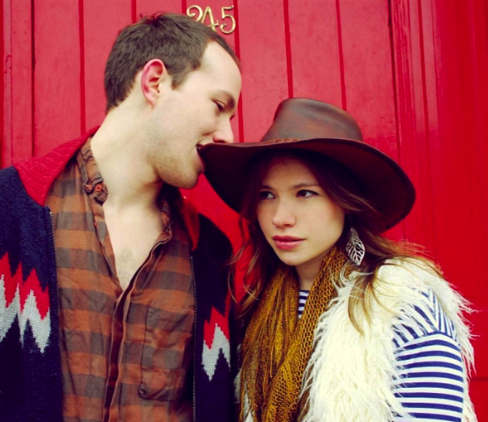 Savoir Adore is a Brooklyn-based indie pop collective, spearheaded by Deidre Muro and Paul Hammer. The two members often explain that the "Savoir Adore was an accident", the result of two like-minded multi instrumentalist songwriters getting together and making music just for fun. They combine their inspirations, spend hours in the studio and "create a strange and magical world within our music", says Hammer. Their debut, In The Wooded Forest, is available on Cantora Records (who also brought you debut records from artists like MGMT and Violens) since September 2009. Check out French Horn Rebellion's superb remix of "Bodies".
Savoir Adore - Bodies (French Horn Rebellion Remix)
Since the release of their debut, Savoir Adore have built a loyal fan base and they've been playing a multitude of shows across the US (including Mercury Lounge last January and SXSW in March). They've been getting more and more press coverage and the buzz on music blogs has increased steadily in the past few months.
Savoir Adore - We Talk Like Machines
If you like what you hear and you want more, head over to Cantora's website to listen to more music and download a couple of tracks. You can also check out Savoir Adore's page on MySpace for updates and buy their album on