SBTRKT – ATOMIC PEACE (Electronica/Dubstep – UK)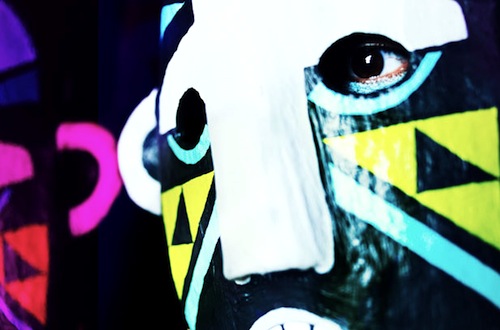 Masked London post-dubstep producer SBTRKT (Aaron Jerome in real life) had a massive 2011, but his career actually started long before this sudden wave of success. He began his DJ career at Plastic People in London and started sharing his music back in 2009, slowly building a loyal fan-base that has followed him all the way to the release of his impeccable self-titled album last year.
The track SBTRKT shared a couple of weeks ago turns out to be one of his early unreleased compositions. "Atomic Peace" was first included in STRKT's sets back in 2009 but the song was never released due to sample clearance issues (it uses a sample from Múm's "Flow Not So Fast Old Mountain Radio"). After a long delay, it is finally available for fans to enjoy! Stream it above and don't forget to check out the remix by Hannes Fischer just below…
SBTRKT - Atomic Peace (Hannes Fischer Edit)
Want some more? Listen to Them Jeans' wonderful remix of the pretty anthemic "Hold On" or chill out to the sound of SBTRTK's collaboration with Little Dragon "Wildfire".
SBTRKT - Wildfire (Ft. Little Dragon)
SBTRKT - Hold On (Them Jeans Remix)
Check out SBTRKT's official site for more info and tour dates or show him some love on Facebook. Buy the music on