SEINABO SEY – HARD TIME (Pop/Soul – Sweden)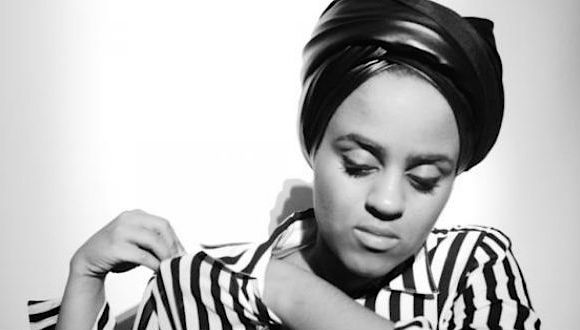 Swedish pop soul artist Seinabo Sey has unleashed her brand new single "Hard Time", a subtle mix of pop-infused arrangements and soulful vocals. The single will be officially released in Scandinavia on May 14 and shortly thereafter in the UK and Ireland (worldwide release pending) but you can already stream it on SoundCloud.
Seinabo Sey's incredible voice cruises over minimal beats and cut-up samples with the unassuming grace of a 1950s soul chanteuse and the modern edge of a 21st century pop diva. "Hard Time" follows Sey's debut hit single "Younger", which reached #1 on Hype Machine multiple times and garnered widespread support from The Guardian, Noisey, VIBE and many more.
Having collaborated and toured with various Swedish artists over the years, 23 year-old Seinabo Sey is now setting focus on her solo career. Working alongside revered producer/songwriter Magnus Lidehäll, who co-produced most of Veronica Maggio's latest album and was recently noted for his production of Mapei's hit single "Don't Wait", Seinabo Sey is are hard at work on her debut album due out later this year.
For more info and music, check out Seinabo Sey's official site or Facebook. Buy the music on