SHE & HIM – VOLUME TWO (Retro/Folk – US)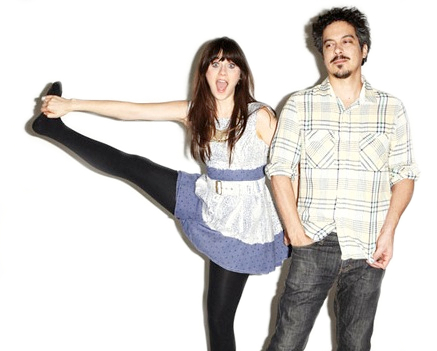 American indie folk duo She & Him have been around for barely three years and they have already released two studio albums. Their debut album, Volume One, came out in March 2008 courtesy of the excellent Merge label and, exactly two years later, the pair released its appropriately titled follow-up, Volume Two.
This charming record features thirteen dusky summer-scented songs about love and heartbreak, all beautifully delivered and carefully arranged. The first single taken off the new album was the irresistible "Thieves" that you can stream below.
Zooey Deschanel (vocals, keyboards) and M. Ward (guitar, production) first met in 2006 for a soundtrack project for the film "The Go-Getter". Zooey had been writing and recording her own songs at home on her computer but was shy about sharing them. She eventually accepted to send them to M. Ward and he was instantly impressed.
Their collaboration feels natural and their talents seem to combine perfectly. It feels as if they are making music for the sheer pleasure of it, and this is what gives the pair its abiding charm.
She & Him - Don't Look Back
Find out more about She & Him on their official site or MySpace. Buy all their music on