SINGLE TWIN – MARCUS TEAGUE (Folk/Indie – Australia)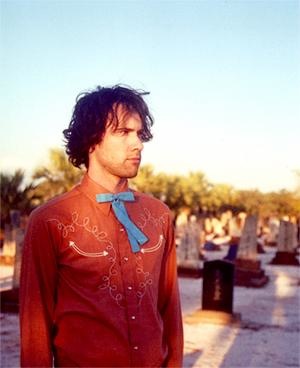 Single Twin is the moniker of Melbourne musician Marcus Teague, former frontman of now defunct Deloris. Marcus Teague was recorded and mixed by Teague himself over a period six years, in his home using only Garageband and a single Rode NT-1000 microphone.
Teague explains, "Single Twin was the name for the thing I was when I was recording songs at home, away from my band Deloris; who were a louder, more democratic concern throughout its 4 album/ten year lifespan. Away from anyone else's ears, Single Twin songs were small, tediously recorded on the Garageband program through the only microphone I own. While Deloris were hatching singles and planning things and setting up in studios and running out of money and snatching defeat from the jaws of victory I would give away Single Twin stuff on CDRs with home-printed artwork. With the demise of Deloris in 2008, I set about making Single Twin exist properly".
Single Twin - My Silken Tooth
Marcus Teague is an album about divergent possibilities and projected identities. Fantasies, mythology, memories and figetry. It's also about the characters in the songs, the character of the solo artist, the solo artist as Single Twin, Marcus Teague on television (Channel 10's Neighbours) and Marcus Teague who recorded and mixed these songs in a room at home over the last six years.
Single Twin - Always Will (Demo)
Find Single Twin on MySpace and stream the whole album BandCamp, where you will also be able to download a bunch of tracks absolutely for free.