SOMA – JEWEL & THE ORCHESTRA (Indie/Rock – France)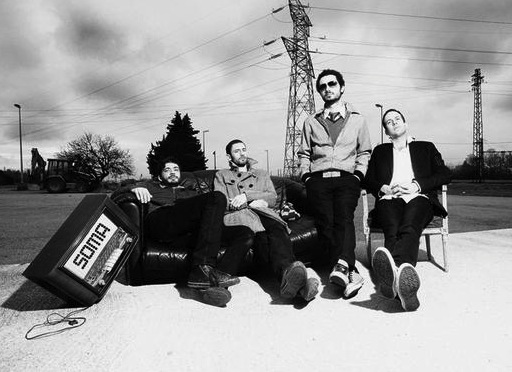 Like many other bands, Soma started as a highschool band, created by four teenagers with too much time on their hands and a real passion for rock music (mainly Smashing Pumpkins). Lionnel, Seb, Tom B. et Tom F. decided to channel their energy into a common project and that's how Soma was born.
Ten years down the line, these four kinds have grown up to become real musicians and they are ready to present their first official long player. Jewel and the Orchestra is probably not the kind of angry rock music they played back in highschool but you can still feel the energy and angst, now polished by clear pop sensibilities. Nowhere is this tension between pop and rock as unabashedly open as on opener "Get Down".
Produced with the help of Dave Sardy, who has worked with Oasis, The Ting Tings, OK GO, Jet or the Dandy Warhols, Soma's debut surely has a bit of this Brit Pop feel to it, but it is also unmistakably French. Not unlike other French bands that have decided to use English as their main language, Soma cross the bridge between nations with their blend of explosive rock'n'roll.
Find Soma on MySpace. Buy the album on 7digital or
httpv://www.youtube.com/watch?v=mBSDFAm9pEI