SON LUX – WE ARE RISING (Experimental/Electronica – US)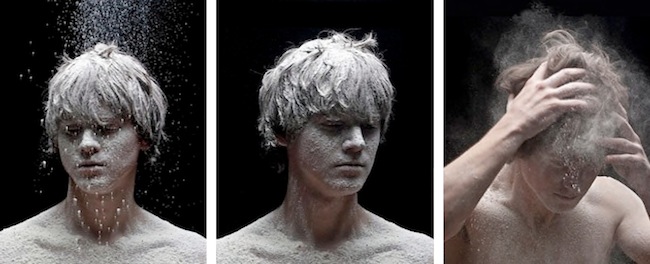 Son Lux (a.k.a. Ryan Lott) first came to public knowledge in 2008, with his breathtaking debut, At War With Walls and Mazes, released on avant-guarde hip hop label anticon. This seemingly perfect record — a clever mix of sharp hip-hop beats, layered vocals and soulful string arrangements — demonstrated a level of musicianship and sensibility that left even the toughest of critic speechless. After this glorious release, Ryan Lott returned to his day job writing music for dance choreography and worked on a new project as Son Lux, the Weapons EP, released in February 2010.
This past January, NPR contacted Lott and talked him into writing and recording a new album, from start to finish, in just one month. The idea, inspired by the New Hampshire-based music magazine The Wire, which invites musicians everywhere to create a record each February, the shortest month of the year, didn't immediately seduce Lott but, after a couple of days, he accepted. You can listen to the whole thing on NPR's website or stream "Rising", featuring contributions from DM Stith and the Antlers' Peter Silberman, just below.
Ryan Lott poured everything he had into this Album-in-a-Month project, which also counts with contributions by members of the yMusic Sextet, My Brightest Diamond and Midlake. The entire process was recorded via blog entries, both written and filmed, as people watched with anticipation as to how he was doing from day-to-day. The album, an exquisite mix of modern electronics, unusual pop and classical notions, will be released on April 26 on anticon.
As a bonus, here's a gorgeous cover Son Lux did last year for the album Time & Space, a tribute album including covers of Liz Janes songs by seven different artists.
Find out more about Son Lux on MySpace. You can purchase his music on