SOURYA – DAWDLEWALK (Electro/Rock – France)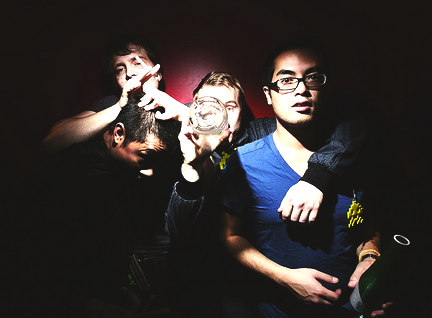 Parisian electro-rock four piece Sourya starting performing together in 2005 and they managed to build a solid fan base, gig after gig, over the next few years. Their debut LP, Love Song, was warmly received by their new-found fans and this success encouraged the band to keep making music together. Daddy Sou (vocals, guitar), Rudy (bass), Julien (guitar) and Arnaud (drums) essentially played their compositions live for the next couple of years until the release of the Anatomy Domine EP in April 2009.
Their long-awaited debut album, Dawdlewalk, was produced by Jean-Paul Gonnod (Phoenix, Cassius) and finally hit the stores in late 2009. Alternating ballads and power-pop anthems, the album was endorsed by Guardian music critic Alan McGee, who was charmed by their "heavy beats, soulful strings and post-punk aggression".
Sourya have had the privilege to be remixed by some of the best the up-and-coming electro acts around (Disco Dawn Boys, Prince Language, Talk Machine). The remix below comes courtesy of Mr Nô and it's a disco version of "Stockholm 1973" that's ready made for crowded overexcited dancefloors.
Sourya - Stockholm 1973 (Mr Nô Remix)
Listen to more music on MySpace and buy it on
Like it? Share it!