SUNGLASSES – WHIPLASH (Electronica/Reggae – US)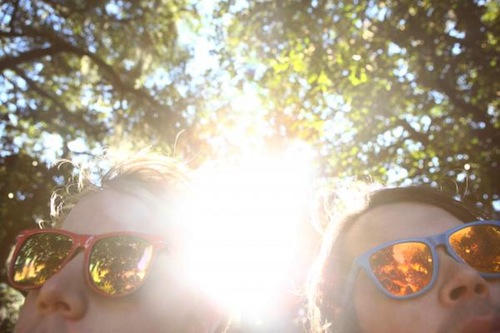 Sunglasses is a duo fronted by 8000 bam bam (Samuel Cooper) & Baby Seal (Brady Keehn). They first started working together at Savannah College of Art and Design during the post production stage of Samuel's senior thesis film, MILES. Once the work was completed, the two had worked so well together on the project that starting a new one only made sense. Thus Sunglasses was born.
The track they sent us, "Whiplash", is an insanely catchy tune and may remind you of bands such as MGMT or Passion Pit. This song really bends genre boundaries, mixing a very reggae-like rhythm, elements of indie pop music and electronic bleeps and bops. Listen to it a couple of times and you'll instantly feel like it's summer all over again. Not a small feat in this cold weather…
Stop by Sunglasses' MySpace and say hi!