TEEN DAZE – BROOKLYN SUNBURN (SynthPop – Canada)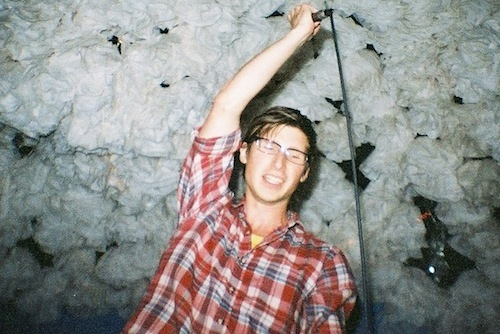 If you 've been reading umstrum for a while, you might have heard some of Teen Daze's earlier jams here and here. For the uninitiated, prepare to fall under the spell of his mesmerizing brand of synthey chillwave.
The Vancouver-based musician has just shared the song "Brooklyn Sunburn", taken off his forthcoming album All Of Us Together. This new track features layers of dreamy arrangements, subtly enhanced by Steph Thompson's ghostly vocals. A real piece of synthpop perfection!
Teen Daze - Brooklyn Sunburn
For All Of Us Together, Teen Daze was inspired by a book called Utopian Visions, presenting "different views on what utopia might look like". He goes on to explain: "I wanted to make a record that sounded more synthetic but also inviting—this is futuristic music with a heart". The album is out on May 22nd via Lefse Records.
Listen to more music on SoundCloud and check out Teen Daze's official site for news and tour dates. Buy the music on