TESLA BOY – THE TESLA BOY EP (New Wave/SynthPop – Russia)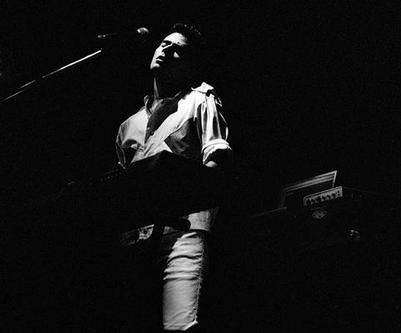 Russian trio Tesla Boy are a 80s-esque new wave / synthpop band formed in 2008 in Moscow.  Often compared to Cut/Copy and other electro bands, they are the first Russian act to get real media  attention since t.A.T.u. But the comparison stops there. Anton Sevidov (vocals, keys), Dima Midborn (bass, vocals) and Boris Lifshits (drums) are three dedicated musicians with a mind of their own and a knack for good pop and powerful hooks.
Tesla Boy - Electric Lady
"Electric Lady" is taken off Tesla Boy's first self-titled EP, released in September 2009 on Mullet Records. In their EP, the boys show how well they know their classics (think 80's synth sounds) and offer us a good collection of delightfully retro tracks.
Tesla Boy also did a great job remixing "Nightdrive", the track that got Anoraak flying the charts last year. Check it out!
Anoraak - Nightdrive With You (Tesla Boy Remix)
For more info find Tesla Boy on MySpace. You can purchase their music on