THE ISTO – THE DREAMERS ROOM (Electronica/HipHop – US)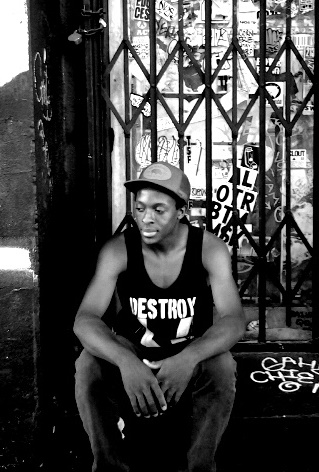 Based in Phoenix, Christopher Skelton (aka Christonious Monk) is a young writer, painter, beatmaker who is also one half of the brush and pen compound. For his most recent musical project, Chris decided to go by The Isto and it's under this new moniker that he will release his debut EP this Thursday September 1st.
This super chilled out 6-track EP is called The Dreamers Room and you can already stream it in full HERE. To promote his self-produced, self-released debut, The Isto is giving away one track for free: "Keeping Light in Sight". You can listen to this cool summer jam below and right-click and Save if you want to keep it.
The Isto - Keeping Light In Sight
Based on sampled sounds and tight beats, the whole EP follows a relaxed pace, moving between hip hop and electronica with natural ease. At roughly two and a half minute each, the tracks on The Dreamers Room are concise but The Isto still manages to pack enough emotion in each of them to make them relevant.
And now for your listening pleasure, here are a couple of goodies: two more tracks that we found on Soundcloud. Just sit back and enjoy…
The Isto Feat. Tasse de Thé - Genesis
Follow The Isto on Facebook or his official blog and stream his music on BandCamp.