THE JUMP OFFS – IN THE CLOUDS (Rock/Indie – US)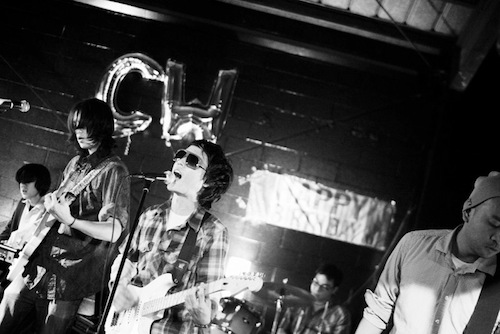 Straight from Honolulu, please welcome The Jump Offs!
This locally grown Hawaiian band has just released their first self titled album (download on iTunes). Their debut is a collection of eleven straightforward, effective, dancey rock tracks that they wrote, as they explain in liner notes, "so they could party".. And it really works! Check out the super punchy song "In The Clouds"…
The Jump Offs - In The Clouds
Even though The Jump Offs haven't been in the business for too long (their first live performance was only a year ago), they managed to create a buzz around their shows at local venues and they even opened for MGMT a few months ago. Sharing a stage with MGMT will probably help them get more visibility locally, but also internationally, so look out for them!
For more info, check out their official site or MySpace.