THE RAPTURE – IN THE GRACE OF YOUR LOVE (Indie/Pop – US)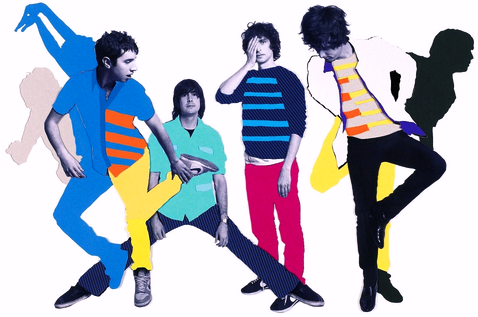 American indie rock band The Rapture formed in 1998 in San Francisco, with at its helm drummer Vito Roccoforte and guitarist/vocalist Luke Jenner. After relocating to New York, the original bassist left and was replaced by Matt Safer. Described by many as forerunners of the post-punk revival of the early 2000s, The Rapture released their first major label album Echoes in 2003 to critical acclaim.
Eight years later, the band finally released their long-awaited and deeply personal fourth album In the Grace Of Your Love on September 6 via DFA Records / Modular, 2011 following a five year hiatus. Working with French producer Philippe Zdar (Phoenix, Beastie Boys, Chromeo) The Rapture have crafted and shaped a bold and euphoric album. The whole LP can be streamed in its entirety on SoundCloud.
The first single How Deep Is Your Love? has quickly proved itself to be the feel-good anthem of right now. It has all the best elements to get the dancefloor shaking – a steady build, a driving beat, handclaps, a hands-in-the-air chorus and a sax solo (of course).
The Rapture - How Deep Is Your Love
For more info head over to the band's MySpace or visit the official site. You can buy the new album on