THE SHOES – TIME TO DANCE (Indie/Electro – France)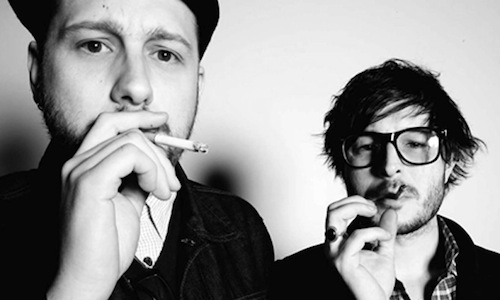 French electro duo The Shoes are part of a new wave of indie artists from the Northern city of Reims (think Yuksek, Brodinski or The Bewitched Hands). Their debut album Crack My Bones was released in March 2011 to rave reviews and features a number of guest appearances including Esser, CocknBullKid and Wave Machines. There's dancefloor moments that will be familiar to those who have followed the duo since their debut back in 2009, but there's also dark electronic pop songs that you're going to fall in love with.
The Shoes' last single is the unstoppable stomper "Time To Dance", released last month and backed by remixes from SebastiAn, Esser, Rocky Piano and Dddxie. You can stream the whole EP on SoundCloud and watch the video for the song (featuring Jake Gyllenhaal) on Vimeo.
The Shoes - Time To Dance (SebastiAn Remix)
Keep in the loop, follow The Shoes on Facebook. Buy the music on