TUNE YARDS – W H O K I L L (Alternative/Indie – US)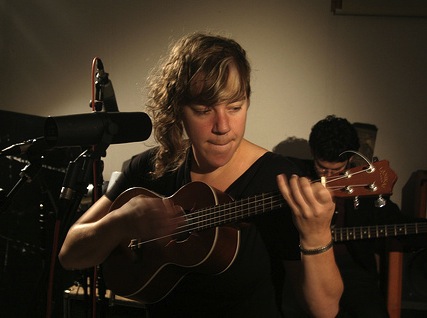 tUnE-yArDs definitely has a thing for strangely styled titles: after 2009's BiRd-BrAiNs, its freshly released follow-up is called w h o k i l l. It is still as maddening to type out and as audacously eccentric as its predecessor but sonically it is a big change for Merrill Garbus, the woman behind the enigmatic moniker.
tUnE-yArDs' do-it-yourself approach to music, which was the motto of her 2009 self-recorded and self-produced debut, BiRd-BrAiNs, is still a big part of w h o k i l l, but  this time around Garbus has surrounded herself with some friends. While her debut was recorded and edited almost entirely on her own, w h o k i l l was mostly made in traditional studios in collaboration with bassist Nate Brenner, engineer Eli Crews, and a handful of other musicians.
The central element is still Garbus' voice, which croons, soars, hums, shouts and is looped and layered to create complex harmonies. Meanwhile, the instrumentation is spare and pristine with playful rhythms. The percussion, which reminds us that she spent time in Kenya studying music, is bright and primal.
To listen to more tracks from this uncompromisingly bold album, visit tUnE-yArDs on MySpace or check out this official site. Buy the music on