TUNNG – GOOD ARROWS (Folk/Acoustic/Indie – UK)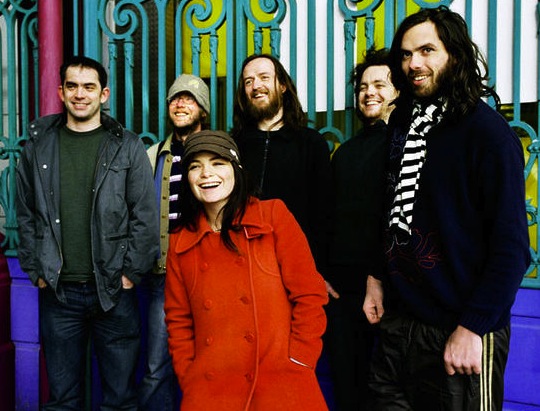 Tunng are an experimental folk band which formed in 2003 in London. They are often associated with the folktronica (see Psapp, Half Cousin, Beirut…) genre due to the electronic influences evident in some of their work.
The band consists of Mike Lindsay (vocals, guitar), Sam Genders (vocals, guitar), Becky Jacobs (vocals, percussion, mandolin), Ashley Bates (banjo, guitar), Phil Winter (electronics, sampling, keyboards) and Martin Smith (percussion and shells).
Find out more about Tunng and listen to some of their music on MySpace. Buy their albums on