UFFIE – SEX DREAMS AND DENIM JEANS (SynthPop/Electro- US)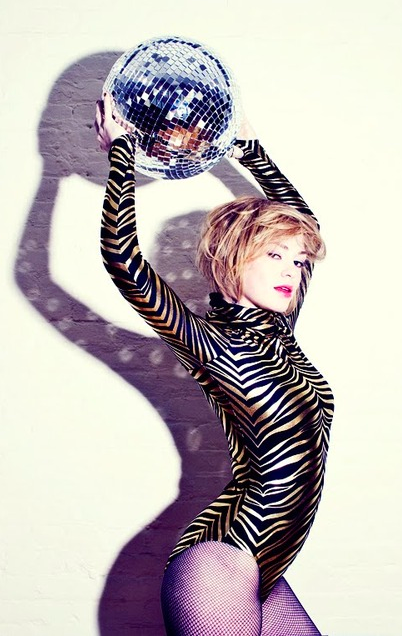 American-born and Paris-based, 22-year-old Uffie first emerged about five years ago. Her synthpop jewels, produced by French electro titans such as Mr Oizo, DJ Feadz and Justice, got her a lot of attention on all major music blogs and her frank lyrics and rap-like delivery became her trademark. After many delays, due partly to her 11-month marriage and pregnancy, her much anticipated debut album was released last June on world-famous dance label Ed Bangers Records.
The album mostly relies on low-key grooves and huge synths courtesy of Uffie's all star production team. The young artist delivers modern dance music and electro jams with sparse arrangements and her usual highly processed vocoder-heavy vocals.
Uffie - Pop The Glock (Felix Da Housecat's Pink Enemy Remix)
Though Sex, Dreams and Denim Jeans is pretty catchy and fresh, the minimal beats and (sometimes repetitive) flat vocals can be a bit too disconcerting for the casual listener. Some may be put off by the lack of big beats and dancefloor-friendly choruses… But Uffie's slighty rebellious and in-your-face attitude is entertaining, her raw lyrics keep the listener hooked and the album is oddly captivating overall.
It may have taken long for this debut to hit the airwaves, but Uffie has some serious potential and may well become the electro princess everyone expects her to be.
Uffie – MC's Can Kiss (Far Too Loud Re-fix)
Find Uffie on MySpace and buy her music on
Like it? Share it!