saturday nite with… VANBOT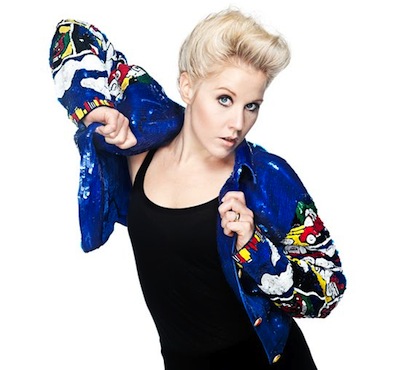 Late night bike riding and endless love for retro synthesizers inspired Ester Ideskog to compose synth heavy electro pop hits under her new alias Vanbot. She has spent the past few years writing and producing music, constantly searching for the right sound, with the precious help of companion/producer Sebastian Forslund. Their many sonic experiments led to the release of Vanbot's self-titled debut album in Spring 2011, quickly followed by a remix EP featuring Niva, Fear of Tigers and Bremen.
Vanbot - Bitter Is The Sweetest Part (Bremen Remix)
The new chapter in Vanbot's burgeoning career is the single "Got To Get Out", which recently premiered on NYLON Magazine and is currently getting a lot of heat worlwide. This brand new tune showcases Vanbot's talent for creating compelling electronic soundscapes with swirling synthesizers and drum machines. Some might say she's walking too closely in Robyn's footsteps but who are we to complain?
Find Vanbot on Facebook or check out her official site. Listen to more tunes on