VANESSA DA MATA – BOLOS, BICICLETAS E OUTRAS ALEGRIAS (Pop/MPB – Brazil)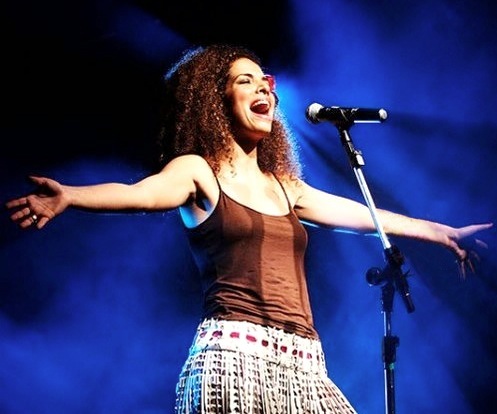 If you're looking for some smooth music to lighten up your Tuesday, nothing more refreshing and uplifting than a little bit of Brazilian pop, courtesy of Vanessa da Mata. The 35-year-old singer/songwriter might not be so well-known outside her home country, but in Brazil and throughout the Lusophone world she is nothing short of a superstar.
Considered one of the leading figures of Brazil's burgeoning MPB (Musica Popular Brasileira), Vanessa da Mata released her self-titled debut album in 2002 on Sony Music, followed in 2004 by Essa Boneca Tem Manual and her third album Sim in 2007. After extensive touring and the release of a live album in 2009, Vanessa came back last year with Bolos, Bicicletas e Outras Alegrias. This is the record of an artist who has grown in both confidence and independence, launching her own label and writing ten of the album's twelve tracks (the other two are co-written with Lokua Kanza and Gilberto Gil). The production quality is still top notch and Vanessa da Mata effortlessly alternates between rock, reggae, samba, bossa, all sprinkled with a dash of electronica.
Vanessa da Mata - Vê Se Fica Bem
Besides her own compositions, Vanessa da Mata has also crafted a number of very popular songs for the likes of Maria Bethânia, Daniela Mercury or Chico César and she has recorded a handful of noteworthy duets with some of Brazil's most prominent artists. As a bonus, here's "Boa Sorte/Good Luck", her 2007 duo with Ben Harper, which became a number one hit in Brazil and Portugal.
Vanessa da Mata (Ft. Ben Harper) - Boa Sorte
Find out more about Vanessa da Mata on her official site or MySpace. Buy her music on